Berlin - Gendarme's market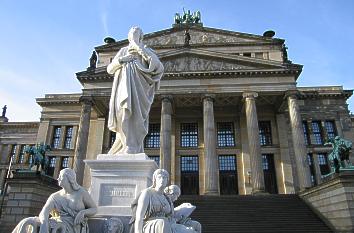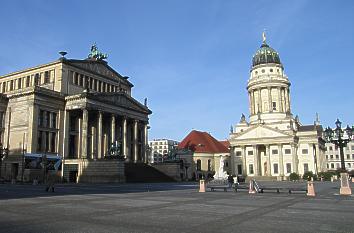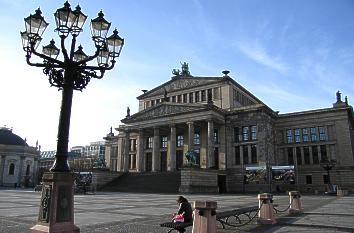 Gendarme's market, with its magnificent classic old buildings, is considered one of the nicest places in old Berlin. The character of the place is determined, above all, by the former theatre finished in 1821. Today it serves as a concert hall. The building, with the gigantic free stairs, is flanked by the French cathedral (in the picture on the right) and the German cathedral. Gendarme's Market is near Friedrichstrasse and Unter den Linden. It was built between 1688 in Friedrich City, an independent city which was built at the same time in front of the gates of the cities of Berlin and Coelln. It is especially interesting that Friedrich City at that time was primarily settled by French Huguenots, who received political and religious asylum from the elector of Brandenburg-Preussen. That's why there is a French cathedral on Gendarme's Market. During the 2nd World War, most of the buildings in Gendarme's Market were destroyed, but the reconstruction of the place was finally finished with the completion of the German cathedral in 1996.
Information about the concert hall including schedule of peformances can be found under phone number +49 30-20309-2101 and under www.konzerthaus.de.